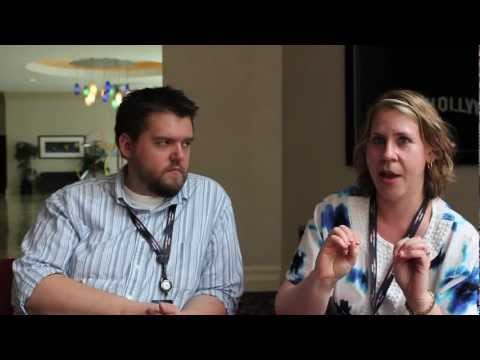 3 tags
BEIJING PUNK: a conversation with the director →
Alexandra Loulias goes behind the scenes with the director of Beijing Punk, a new documentary directed by Shaun Jefford, which will be screened during Bushwick… Shaun was interviewed in NY while at the Tribeca Fest. He'll be back with a screening of Beijing Punk in Brunswick on 1 June 2013 
5 tags
The Impaler Speaks: Beijing Punk →
A good review. Insightful analysis of the movie matched with deep knowledge of the history and currency of punk. theimpalerspeaks: Beijing Punk director: Shaun M. Jefford (Seminal Films/MVD Visual) In 2008, the Summer Olympics were held in China, making it easier for foreigners – and foreign journalists with cameras and other recording devices – to get visas for entry into the country. Shaun...
Bechdel Test: Sexism in movies →
The Bechdel Test, sometimes called the Mo Movie Measure or Bechdel Rule is a simple test which names the following three criteria: (1) it has to have at least two women in it, who (2) who talk to each other, about (3) something besides a man. The test was popularized by Alison Bechdel's comic Dykes to Watch Out For, in a 1985 strip called The Rule. For a nice video introduction to the...
Wayne Blair: Period pic makes waves Down Under →
Variety's 10 Directors to watch in 2013
About A Husband - Facebook Page →
aboutahusband: We've created a Facebook page for our friends on facebook to follow along. Congratulations to the production team
My new project →
About A Husband is a 12 minute drama for festival distribution written and directed by Sage Benishay.  Time to get some photos up.
3 tags
3 tags
3 tags
"BEIJING PUNK goes inside the punk subculture boiling under the surface of..."
– New Release DVD and Blu-ray for November 20th 2012
tumblrbot asked: ROBOTS OR DINOSAURS?
4 tags
Beijing Punk - Review - Music Film Web →
Shaun M. Jefford's Beijing Punk DVD got another great review, this time from Music Film Web
4 tags
Ground Control - Beijing Punk - [Film] →
Review by Bill Adams on Shaun Jefford's Beijing Punk Some statements manage to be provocative and inspiring without much effort at all.  So what images come to mind when someone asks, "What happens when 1.3 billion Chinese discover punk?" like the cover of this Beijing Punk documentary  A totally positive review it is heart and soul… compelling
Family Values 22-min Noir - Day 4 Shoot Photos →
Some behind the scenes shots from day 4 of shooting Family Values our 22 minute noir film.
Calculate the Beta Coefficient of a stock :... →
Free spreadsheet to calculate the beta coefficient (Beta) of a company stock price. Beta indicates how closely (or not) a company's price moves in relation to a broader market (or an index like the S&P ASX200 or the Dow Jones Industrial Average).
So I've started with Tumblr
We'll see what I do with it over the next while.